Kennewick

High School




Class Of 1984
Welcome to the Kennewick High Class Of 1984 web site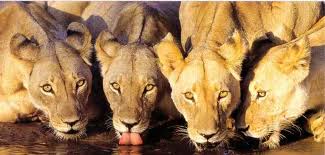 The Planning has started!!!!!
For help embedding your countdown click here.
30 year KeHS Reunion is August 1& 2, 2o14!
Only 3 months to go!!!
Next Planning Meeting
Wednesday MAY 14, 2014 at 7pm.
Crow's Nest Bar N Grill
at Clover Island Inn - top floor
435 Clover Island Ave, Kennewick
see the Reunion Planning Meeting page for more information!!!
---
Classmate Contest you don't want to miss!
---
The contest is from February 1, 2014 to June 30, 2014!
Here's how to earn your drawing tickets
Update AND add new a photo to your classmate profile - ONE (1) drawing ticket for each new photos added! Max is 20 photos

If you were a "Missing Classmate" and logged on to the class website AND updated your profile– you will receive Five (5) drawing tickets! If you email me which classmate referred you...they will receive Five (5) drawing tickets also!!!

Register AND purchase 2014 Reunions tickets. You will receive the following for EACH Reunion ticket purchase:

Five (5) drawings tickets for the Main Reunion Ticket. (Friday Social & Saturday Dinner count as One reunion ticket per person.)

Two (2) drawings tickets for Family BBQ per person.

One (1) drawing ticket for each concert ticket purchased.
Prizes will include Reunion Concert Tickets and other prizes donated by sponsors. If the classmate is not signed up or registered to attend the August Reunion….a substitute prize will be mailed to them!
This is an activity based contest….the more people participate….the more prizes we will give out! So….Smile! And starting posting!
Please remember to update your profile….especially your email.
That way you can receive updates. You can also find us on Facebook via Jodi Comstock as class point of contact and Kennewick High Alumni website.

ANNOUNCEMENTS
•

To join the website: you will need to register.

Click on your name from the yearbook and follow the instructions.

We only had the names from the Class of 84 yearbook to go by... If your name is not on the Classmate Profiles list, please contact us to request that your name be added to the list.

We need your First and Last Name and the years you attended KeHS.

Sponsors and Guest may be added, if approved.